World Backup Day was on March 31, 2021. While doing a single backup of your devices is a great idea, it's not much use to only do it once a year. So, this seems the perfect time to take on our Disaster Recovery Plan Challenge.
Why You Need a Disaster Recovery Plan
Off the top of your head, do you know what meetings you have scheduled for today? Do you know your best friend's phone number by heart? Do you have physical copies of all the photos you took at your daughter's wedding?
Family photos. Calendars. Contacts. Work in progress. Invoices. Customer orders….so much of our business and personal lives exist in a digital world. But if your laptop or phone died today, how much of your life would come to a stand still? How much information that you take for granted as being available at your fingertips, would disappear?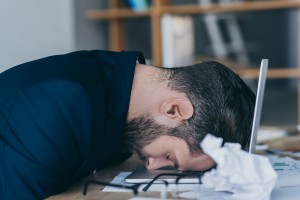 Thinking about the loss of all that information can make your head spin, but don't panic! Now that you understand how important it is to have a disaster recovery plan, let's figure out how to do it…
Personal Disaster Recovery Plan Options
There are a few options to consider for how you can regularly backup your data and be able to retrieve it easily from various locations and devices.
External Drive:
An external drive is a device that you plug into your computer. The device shows up as a drive on your desktop and then you manually drag all the files you want backed up, to the drive. Voila! You now have a copy of all your files.
An external drive is a simple and relatively cost-effective option as long as you remember to do it regularly and provided that the disaster that destroys your computer doesn't also destroy the hard drive sitting right next to it (ie if your computer is destroyed in a house fire, chances are your external hard drive will be too). The other drawback to an external drive is that you're unlikely the take it with you to work or on vacations, so access to your data may be limited if your device fails when you're not physically in the same location as your external drive.
A thumb drive, or USB flash drive, is a smaller, and hence more portable, external storage option. However, because of its size, it can be more easily lost or damaged.
Cloud Storage:
Cloud Storage offers the benefit of storing all of your data off-site. It also provides as much storage space as you need so, as your data grows, you don't need to worry about running out of room or purchasing a larger external drive. Google Drive and Dropbox are both well-know, reliable Cloud Storage services. Both services ensure your files are available from any device you sign in with, and they also make it easy to share files with others.
Automatic Cloud Backups:
The best option is to choose a backup method which uses Cloud Storage and performs regular backs up for you. Making use of your devices' built-in backup software and/or subscribing to a backup service such as Backblaze or Carbonite, ensures that all of your important documents, photos, contacts, music, and more are regularly backed-up and available when you need them.
This article provides instructions for backing up your PC to the cloud by making use of Dropbox, Google, OneDrive, or a full backup service such a Backblaze.
If you have an iOS device (iPhone, ipad, or iPod) you can follow these instructions to make sure they're backed up and set up to backup regularly.
If you have a Mac computer, you can backup your computer to the built-in Time Machine or backup to the Cloud by following these instructions.
Business Disaster Recovery Plan Options
Your business depends on keeping track of a lot of moving parts. A loss of information can mean a loss of revenue and trust from your customers. Fortunately, our Business Division, NEWT, posted a blog about this very thing last month, so definitely use that as a starting point to understand how NEWT's Hybrid Business Phone System makes use of LTE wireless connectivity for backup disaster recovery.
Beyond that, many of the resources listed for the Personal disaster recovery plan can be used for business as well. Both Backblaze and Carbonite provide Personal and Business Cloud storage and backup options at comparable price points; it really just depends on what you're looking for and which options fit your business needs best. And again, Dropbox and Google Drive are both excellent for file sharing and storage, allowing multiple people to contribute to documents and files, as well as access documents from any device, which can help keep your business running.
Take on April's challenge and remove the stress of losing important information and valuable memories. Good luck and see you in May for our next tech challenge!