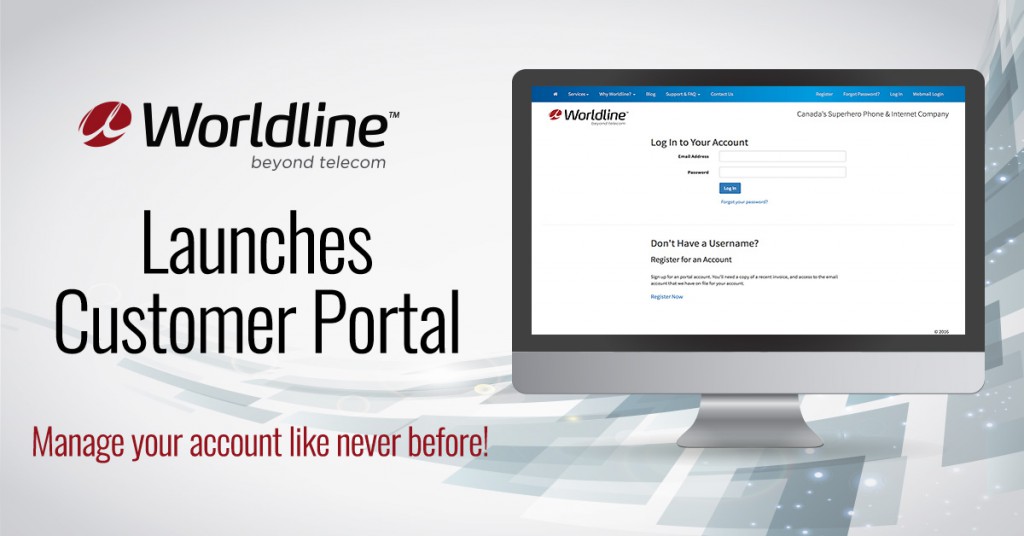 As a low-cost Internet provider, Worldline strives to offer their customers more than just affordable prices and quality telecom services. Worldline has built their business model around customer care, and over a decade in the telecom business, they have  been dedicated to improving their customer service representatives everyday. Besides saving you money, Worldline is introducing an enhanced way to save time by providing customers a new way to view bills, services, and contact information.
Worldline is ecstatic to introduce their online customer portal. With this new improvement, customers can access their previous invoices, balance owing, active services, personal contact and address information, and more with a simple log-in.
The services tab allows customers to add e-mail addresses and manage e-mail services in order to change their password. Billing was included to provide customers with a simple way to make payments, and change automatic withdrawals. And finally, account settings supplies Worldline customers a simple way to change their contact and address information without the need to make a phone call.
Susanne Vuksic, Vice President of Operations and Culture states, "We are very excited to be launching our portal to make it easier for our customers to manage their accounts.  We will continue to add features to provide an enhanced customer experience."
Providing customers with ease when making payments and account changes is a milestone met for Worldline. They are ready to make saving money on an essential like telecommunications services much easier.
Log-in today and manage your account like never before.