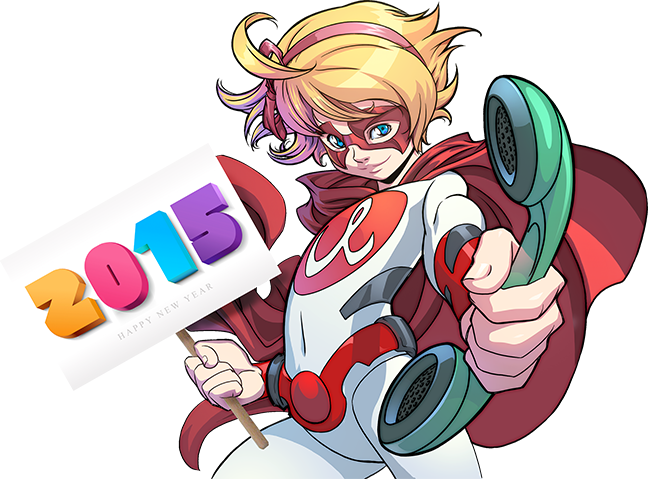 Worldline is coming off its best year ever. Record setting by every measure, we had such a great year, we're going to have to work like maniacs to have a better 2015.
And that is precisely what we are going to do.
Over the past few years we've been striving to establish what Worldline is all about and how we wish to portray ourselves and what we stand for. Represented by our Superhero Kids, like Fifi up there, Worldline continues to shake up Big Telco by offering fantastic services at great prices, combined with our industry leading customer care.
That said, disruptive as we are, we're not the "little guy" anymore. We've also focused on continually expanding our network and improving our products and services, to the point where, right now, Big Telco is standing up and taking notice.
That's why in 2015, it's time to spread the word around. We've been primarily focusing on our own backyard with our marketing and promotion efforts, but we are a national carrier, one of the top in the country. We're going to spend our time this year letting much of the rest of Canada know that when it comes to their Internet and Home phone services, they don't have to just "take it" anymore. They have options. Major markets that we have essentially been letting be will now receive our full attention.
We're going west. We're going south. We're going east and north as well. We're doing this to provide more Canadian than ever the ability to save hundreds of dollars a year on their telecom bills with Worldline.
What we're saying is, in 2015, our kids are getting serious.
So, thanks for 2014 everybody. We really appreciate all your help getting us to where we are today and look forward to improving our services and customer care over the next year to make Worldline an even better choice for Canadians in 2015 than it was last year.
It's going to be great.