WiFi Support App
Use the Fibernetics WiFi Support App to identify and fix many common home network issues
You can use the Fibernetics WiFi Support App to help you
Use the Fibernetics WiFi Support App to help you identify and fix many common home network issues.
You can use the app 24/7 to help improve your network connectivity automatically, with no wait times. The Fibernetics WiFi Support App allows you to easily diagnose and troubleshoot any WiFi or connectivity issues you may be experiencing. Download the app to get started, and follow the steps below.
When should you use the Fibernetics WiFi Support App?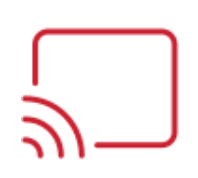 Speed Issues
Video Buffering
Wifi Coverage Issues
Device Drop-offs
How it works
Step 1
Download the free Fibernetics app on your phone or tablet from the Apple or Google Play app stores.
Once you've installed the app, open it up and click Network Scan.
Step 2
Important: Make sure you are standing next to your router (within 1-3m) before starting the scan.
The scan will take about 2 minutes. Do not close the app or perform any actions on your phone while the scan is running.
Step 3
When the scan is complete, you will see a screen displaying your results.
To see suggestions on how to improve your network speed and coverage, click Improve Network Health at the bottom of the screen. Follow the instructions on the screen to improve your network.
Still having issues?
Please contact us if you still need help. Running a scan is helpful and will speed up the troubleshooting process. Each scan you run will product a unique key in the top right which you can provide to the representative for further troubleshooting. Make sure to tell the representative on the phone or via email that you have run a scan and share your key with them.
Technical & Billing Support
1-855-299-0025
(647) 945-3729
info@worldline.ca
Monday-Friday: 8.00am-9.00pm | Weekend: 9.00am-5.00pm