"Spend less time on screens" is unlikely to have landed on anyone's New Year's resolutions list this year. The global pandemic has pushed technology to the forefront of our lives, from educating our kids, to helping us work from home, to keeping in touch with loved ones. It has also revealed how knowledgeable (or not) we are about these devices we rely on so heavily. With that in mind, Worldline is launching a series of Technology Challenge posts: challenges that are designed to inform and help you get the most out of your devices. Our January Challenge is to get a password manager…or at least consider getting one.

What is a Password Manager?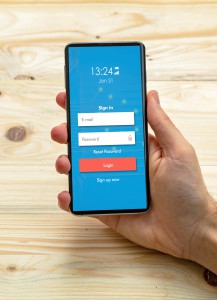 Do you have Netflix? Three or four social media accounts? A membership to an online workout program? Do you do online banking? Have customer accounts to various on-line stores? 
The average user has around 100 passwords. You'd need a memory of Guinness World Record proportions to be able to remember 100 passwords; especially passwords that fit the requirement of being long, complex, unique, and unpredictable.
It somewhat defeats the purpose to update a sheet of paper or a document on your computer with a list of usernames and passwords. A password manager suggests high-quality passwords and stores them for you. Each time one of your passwords is required, you simply type your master password into your password manager. The password manager handles the rest for you, inputting both username and password.
Don't I Already Have that on my Device?
You head to your bank's website and your computer kindly offers to fill in your password. You complete your banking and move on with your day. How does a password manager make this experience any different?
In that example, it is your computer's browser making the password suggestion. Web browsers all contain their own password managers, however, the passwords are not encrypted. Anyone with access to your computer can access the password files. A password manager offers more security by encrypting your passwords, plus it allows you to access those passwords across web browsers.
Password managers also provide protection against possible phishing attacks as they use website URLs to access passwords. If you click on a link and think you're being taken to (for example) your bank's website, but your password manager doesn't suggest a password to log you in, this could indicate that it is a site disguised as your bank.
Deeper Dive into the Challenge
There are factors to take into account before you get a password manager. January's Challenge is to learn more about password managers and make an informed decision about whether or not you need one, and which one to get. The following two articles will help you with this challenge:
This article by Stuart Schechter 

provides a balanced look at password managers and makes the argument that whether or not you need one is largely determined by how you use technology and what sorts of risks you are most likely to be exposed to. This is a recommended read for anyone wanting to know if password managers are a good option for them, and it provides instructions for testing the waters before you fully dive in.
This informative article by Scott Gilbertson

 starts with the assumption that you

should

have a password manager and gives a comprehensive breakdown of the best ones out there. It also makes valid counter-arguments to some of the points in the previous article.
Good luck with January's challenge and we'll see you in February for the next one!