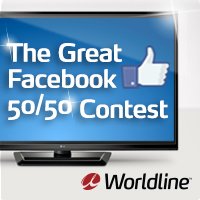 I remember the first contest I ever ran on the Internet. Back then I was working for TSN, running their website, and one day, outta nowhere, a sales guy comes up to me and tells me he's acquired a car, a real four-wheeled, four-door automobile to giveaway, and his client, it was Toyota, wanted to run the contest online.
I was stunned.
It was 1996. No one in Canada had ever done anything like that before.
Maybe no one anywhere for all we knew.
What to do? There wasn't anything like rules and regulations for something like that. No software to get people to sign up or anything. What we had was a car, some keys, and a bunch of excited ad execs waiting to see what we came up with.
So, we dove in. We had legal cobble together some rules based on contests that ran on the network, we created a submit form, (which was a simple email capture – very swish for 1996!), did up some graphics and posted the thing thinking Canada would go absolutely nuts!
One problem though.
Probably the highest concentration of Internet users in Canada in 1996 was at TSN itself (they were serious early adopters).
The rest of the country? Not so much.
For days no one entered. You think people are wary of sharing their personal information over the Internet now? In 1996, they were petrified.
It was scheduled to run for a month. We had to stretch it to two. We would run promos on Sportsdesk, all to no avail. Jim Van Horne started to crack jokes about us every night when he was closing the 6:30 show.
In the end, out of a country of 25-million of so, we had about two-dozen entries.
Who won?
We threw all the entries into a (small) hat and pulled a name. It was my friend John.
Not that he knew he'd even entered or anything because I was the one who signed him up. I had signed up all my friends without their knowledge because the contest was such a colossal failure, we couldn't tell the folks upstairs how everyone was too scared to play along.
See, on a whole, TV execs aren't the most forward thinking of people, and they were already calling the Internet a "fad." This staggering lack of participation would only reinforce that (hilariously blinkered) notion.
Anyway, we lied our butts off, told them thousands had entered and that this guy John won the  $20,000 car.
And we kept his chances of winning at 1-in-24 to ourselves.
That was in 1996 when we were making things up as we went along.
Now things have substantially changed. The Internet is ubiquitous. Online ad revenue has gone from about $200,000 in a year to billions. And online contests are run with a strict set of rules in place (thank goodness!). 
Oh, and Facebook actually exists now.
Which brings us to our little contest we're running right now.
"Like" us on Facebook and enter in your information into The Great 50/50 Contest  and you could come away with a 50″ HD TV.
What are your chances? Despite having hundreds of thousands of customers across the country, not too many know about about our Facebook page because we just started the thing up in February.
So your odds are good. Not 24-1 good, but still good.
Good luck!
Or use the Contest Canada link.