La Bandera literally means the flag in Spanish, but it has a whole other delicious meaning in the Dominican Republic. Lunch is the most important and the largest meal of the day in the DR, and that's where La Bandera also known by its street name, El plato del dia (dish of the day) comes in. It is a plate of rice, beans, meat, and a salad, that is eaten every day.
The Fibernetics Call Centre, or the FCC as we call it, is based in the DR and our team of Super Customer Service agents on that Island work hard every day to keep our customers, and customers to be, happy. They also run and support our in-house charity, "Backpacks for Kids" where we provide school supplies for disadvantaged Dominican children allowing them to get the education they so desperately want.
Since its inception just a few years ago, BPFK has managed to send  hundreds of children to school who otherwise wouldn't have gone. Every year, to support the charity we hold a series of fundraisers out of the FIbernetics headquarters in Cambridge to raise funds. This week we had a company-wide lunch, and for $5.00 we served our Canadianized version of La Bandera with all the money raised going to BPFK.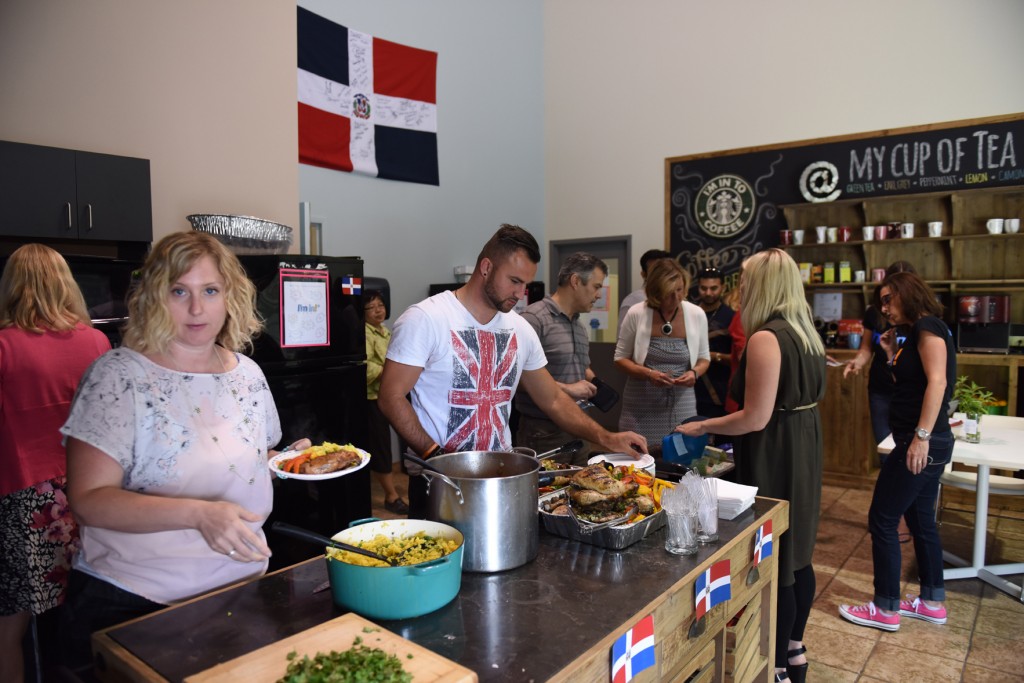 We are soon going to make this charity open to public donations, as we've seen the impact it is having on our neighbours to the south, and also to our friends and co-workers at the FCC.
Congratulations to everyone who pitched in and helped make it the most successful fundraising lunch in our history. Volunteers: Fiona, Smikie, Samhi, Gavin, Dawn, Greta and Amber!